Announcement: The Confessional Is Now Open!
My podcast launches TODAY and I would LOVE your support!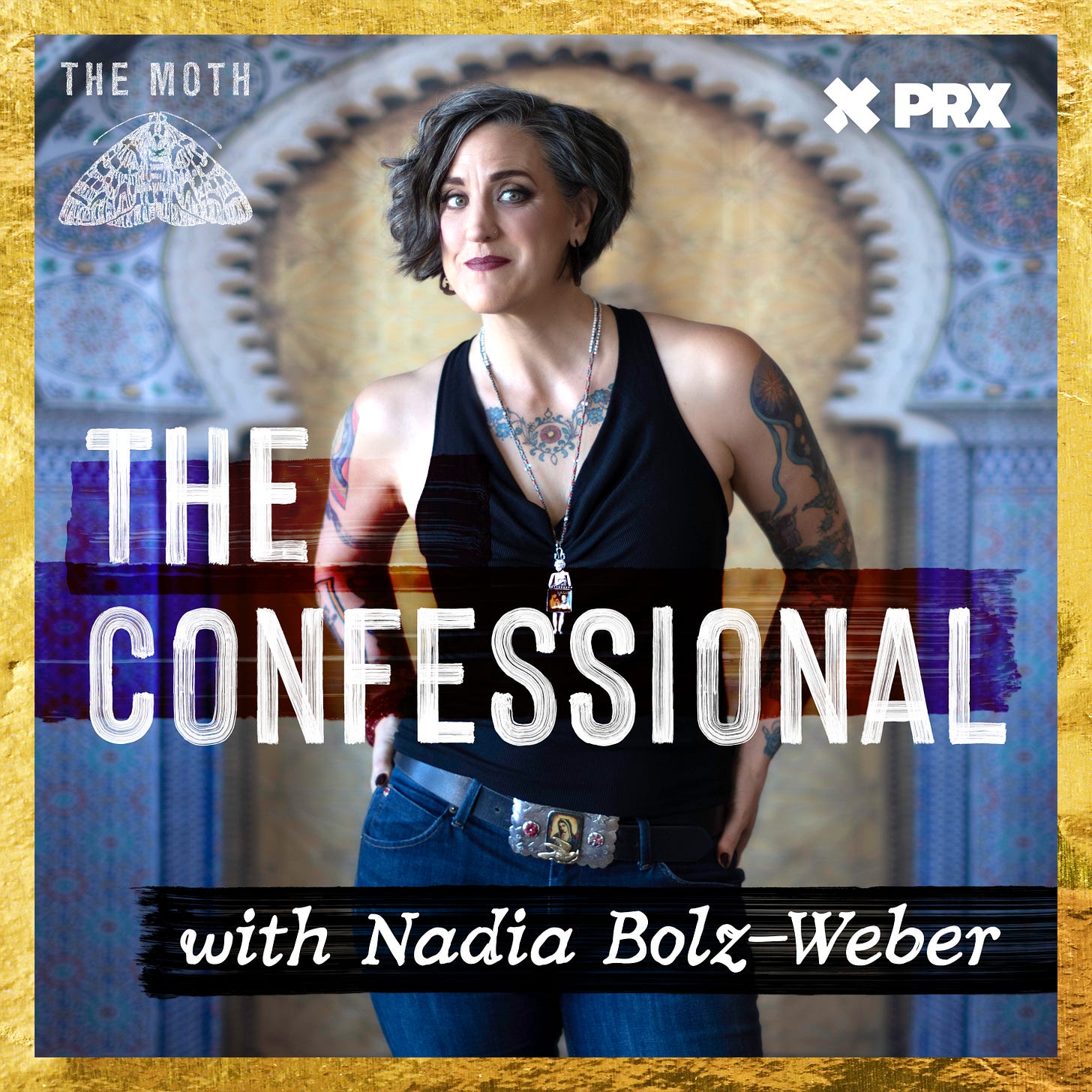 #TheConfessional
…It's Like A Carwash For Our Shame And Secrets
I'm thrilled to announce that you can now listen to the first episode of season 1 of The Confessional with Nadia Bolz-Weber. It is a conversation with Megan Phelps-Roper, former member and spokesperson for Westboro Baptist Church of "God hates fags" fame. (If you'd like to hear a live conversation between Megan and myself, tune into my Instagram Live feed on Friday April 24th 9a PST/ 11aCST. Megan and I will discussing her episode and taking questions).
How To Support The Confessional
Listen! You can listen to each episode directly open my website, but even better…

Subscribe! (*more info at the end of this email for folks who are new to podcasts and need directions)

Share! You can use "share" links to post to social media and use #TheConfessional tag and let people know why you think they should listen. Word-of-mouth is the way most folks learn about podcasts worth listening to.

Rate! Rating the podcast on iTunes is a great way to make sure other folks discover it!
Format: 
1.    A short intro from me - story from my own life or a reflection on a theme that comes up in the interview.
2.My guest tells me story from their own life about something they did or said that they are not proud of - or about fucking up in some way, or hurting someone they love – something for which they needed grace.
3.    We have a conversation: what story were they telling themselves at the time? How long did it take to admit the truth? What led them to this? Can they have compassion for the person they used to be? What did they learn?
4.    Later, I write and record an original blessing for them.
5.    Podcast ends with a segment called "Shit I'm Not Proud Of", a short confession by a listener left on our call line (1-618-CONFESS)
Purpose:
To normalize conversations about being human.
To help people feel less alone in their failings.
To honor what comes as a result of the shitty stuff.
To illuminate that everyone is more than just the worst thing they have done.
To practice this truth: that sunlight is the great disinfectant.
To be a place where people receive a blessing.  
To believe in grace so much that we don't feel shame about admitting we need it.
Rather than confession and absolution, it's admission and benediction.
Who is this show for? 
Human beings who are willing to consider the complexity of humanity, who long for a message that allows for grace, mercy and forgiveness.  People who need rest from the clamor of toxic ideology and the great human competition extravaganza.
Why would they listen? 
To feel less alone in their failures - to honor the humanity of other human beings and to honor their own. To hear people speak honestly about themselves. And also, to receive a blessing
Who Are My Partners in This?
The Confessional is produced by Shameless Media (me), and House of Pod (Amazing folks here in Denver). With support and spiritual guidance from PRX and The Moth.
Thanks to all of my readers for your support. It means the world to me.
-Nadia
Launching Long Worked On Creative Projects During a Global Pandemic Isn't Ideal….
Other Writers and Creative Folks Who Are Having To Launch Projects Right Now Who I'd Love To Tell You About:
Many great folks have worked so hard to create new things, and are having to launch them during a global pandemic (please support them if you can!) All of the following writers have had to cancel their book tours, show them some love if you can?
Emily Scott.
Her first book, For All Who Hunger, comes out next month and let me tell you, it is GORGEOUS.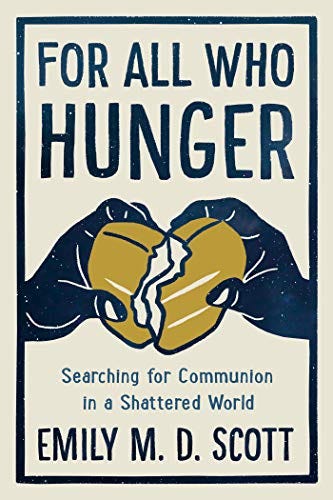 She is a Potowanami writer whose lovely 2nd book, Native; Identity, Belonging and Rediscovering God
comes out May 5th.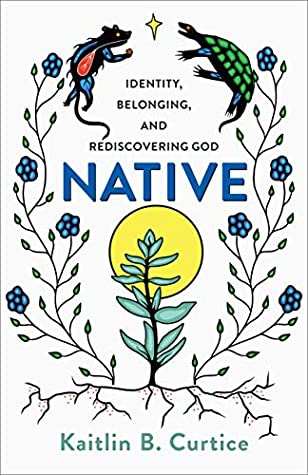 Jen Hatmaker's
new book, Fierce, Free, and Full of Fire just came out and she is just such a powerhouse.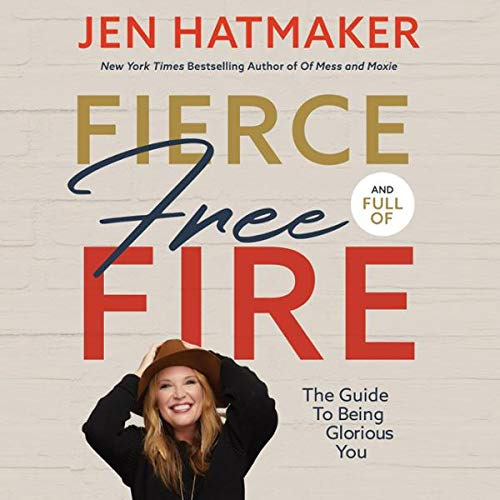 R Eric Thomas's
Here For It: Or, How to Save Your Soul In America is a book of brilliant essays by the Elle.com columnist (who is also one of my guests on The Confessional episode 5 on May 15th)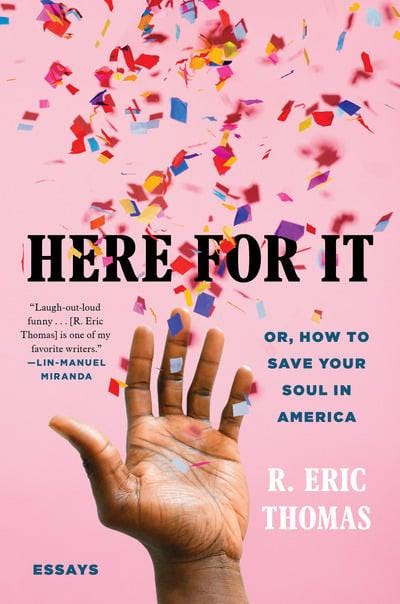 The sweet, brilliant man who is "Science Mike"
has a book coming out next week, You're a Miracle (And A Pain In The Ass); Embracing the Emotions, Habits, and Mystery That Makes You You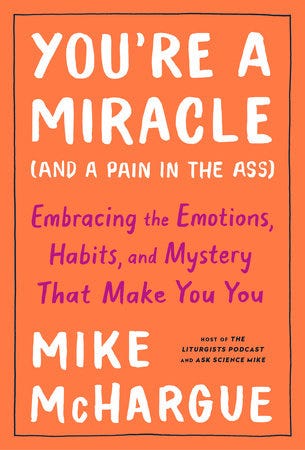 The incomperable Jennifer Finney Boylan
has a brand new book, Good Boy; A Life In Seven Dogs and it is just what we need now.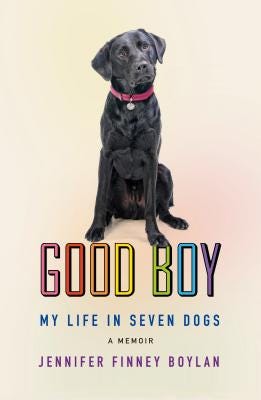 For more, check out the replies to this tweet:
*Podcast 101 Postscript
You can listen to The Confessional for free right from my website by pressing the play button in the embed player. If you'd like to receive automatic updates whenever a new episode is available, you can subscribe for free to the show in a podcast listening app like Apple Podcasts and Spotify—you can do this on your computer or on your phone by following the links on my website.
The very excellent podcast, Criminal also has a significant non-podcast familiar base, so their site addresses this well, too: https://thisiscriminal.com/about#howToListen
Thanks again everyone for your support! I'm so grateful.