Sunday Prayers Nov 1st, 2020
(Plus an offer for a little "spiritual Xanax" this Tuesday)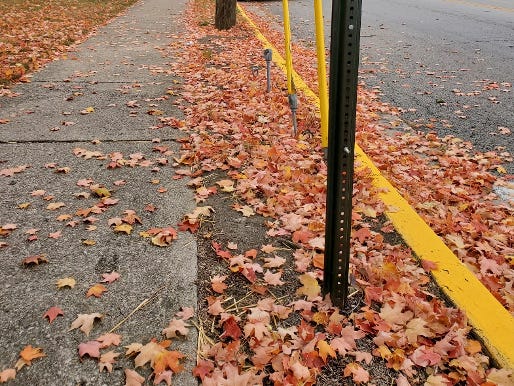 Dear God,
This week is a doozey.
If anxiety produced a sound, it would be deafening right now.
Open my ears to the sounds I need most: the wild geese overhead, Aretha Franklin's Amazing Grace (1972); the sound of my friend on the other end of the phone; the sugar-high laughter of children who need us to dial down the doom.
If fear could be seen, it would be obscuring everything else.
Open my eyes to the sights that I need most: my puppy underfoot with a toy in her mouth, ready to play; the brightening of my neighbor's eyes under their mask when I pass them in the stairwell; that sidewalk covered in an oak tree's fallen leaves like nature's confetti.
If sorrow could be tasted, the bitterness would overcome me.
Open my mouth to the sweetness I need: words of kindness; deep, unhurried kisses; and absolutely as much Ben and Jerry's as I deem necessary.
Help me remember that you are in the other side of Tuesday, no matter what.
Amen.
I know I'm gonna need help keeping it together on election day, so join me at the top of each hour for some spiritual Xanax.
I've asked some friends to join me on Election Day to help me keep it together. Tune in to my Instagram live at the top of each hour for 3-10 minutes of prayer, meditation, song, readings etc to help us get through the day. If you miss it, I will post the videos on my IGTV.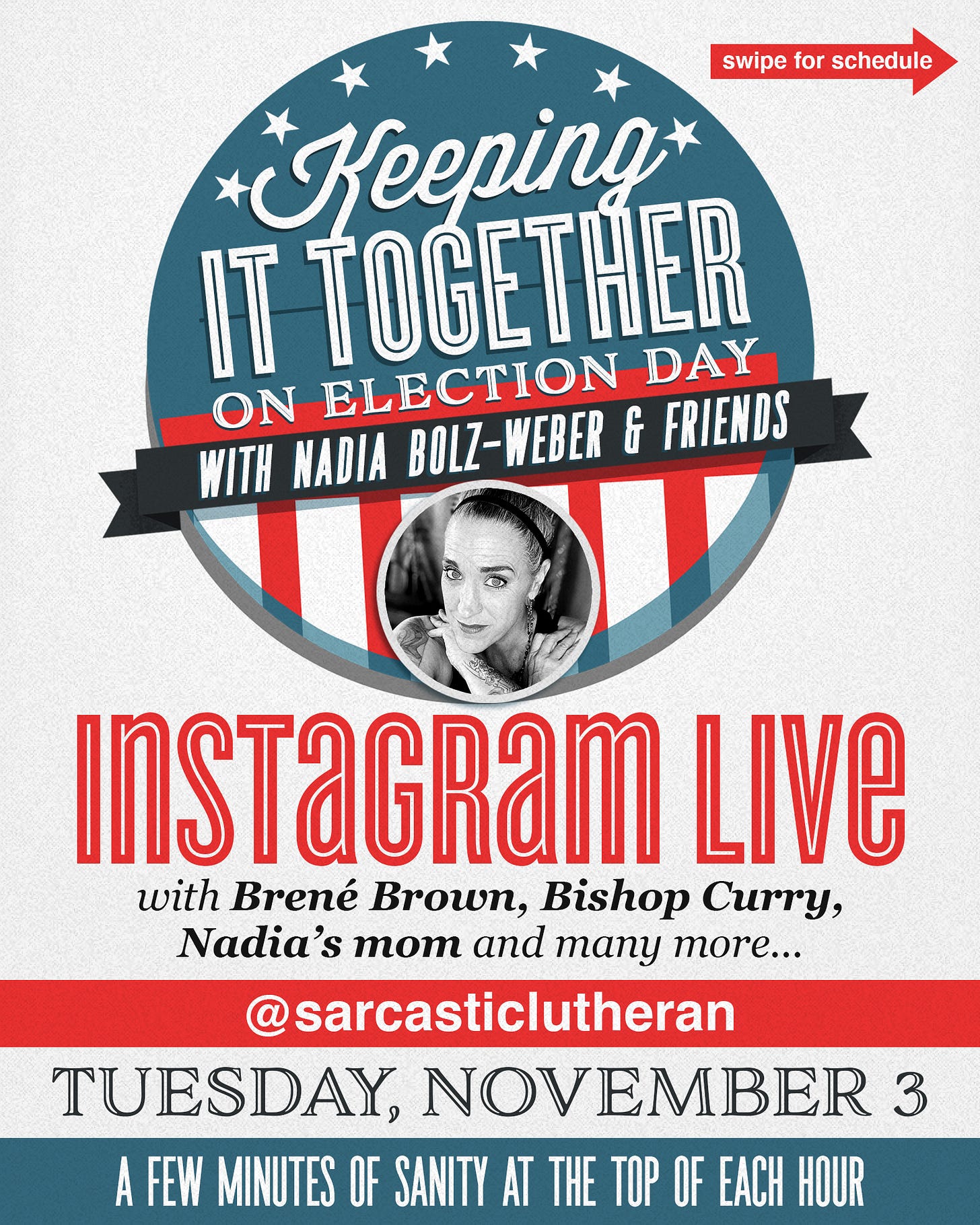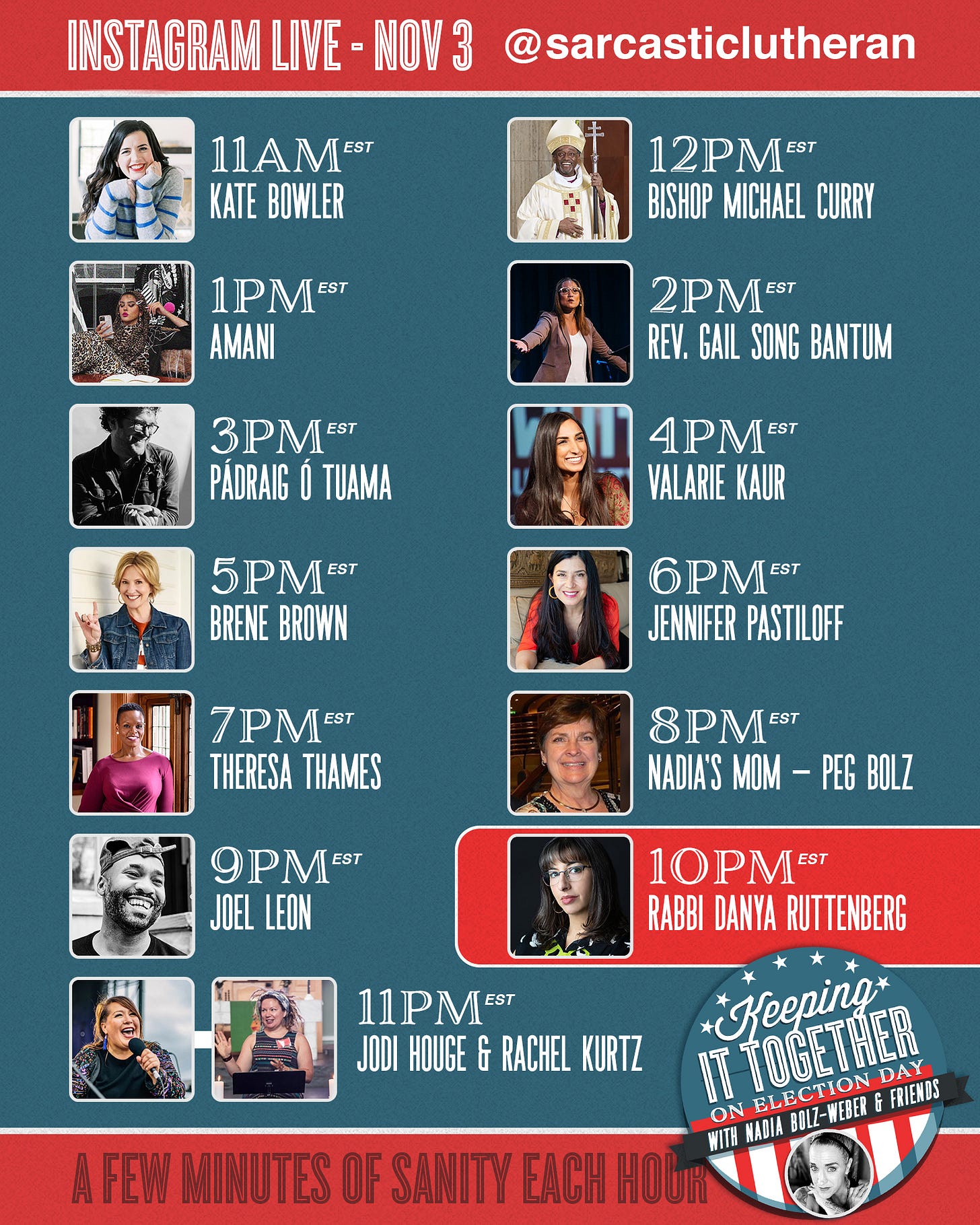 If you'd like to support my work and get more content and engagement with me and other subscribers here, you can subscribe to The Corners using the button below. You will have access to essays, conversation threads, Q & A, and all the archives. If you'd like access to all the content here but a paid subscription isn't for you, no problem, we give them free to absolutely anyone who emails us at shamelessmediallc@gmail.com! This is for everyone.